Welcome to my website!
In July of 2010, I was honored to run for and win the title of American Leatherboy 2010. Participating in the American Brotherhood Weekend contest was an amazing experience from start to finish. And there are so many people to thank for their hard work producing this contest, as well as helping me get ready for it. There are a lot of people I need to thank for making this possible. From Dean, owner of the American Brotherhood weekend, to the production staff and judges. Without the hard work that each of you puts in there would be no contest. From home, I need to thank Tom D. who took the time to help me out with every question I had, both large and small. Tom D., for organizing my mock interviews, Annie R., the first Ms. World Leather 2001 and Mike R. International leather Sir 2003 for participating in my mock interviews. Finally, my Daddy Mike U., and my puppy Scooby. Thank you for encouraging me to do this!
The American Leather Family 2009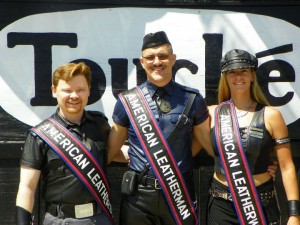 Thank you to Johnny, American Leatherboy 2009!
Thank you to Alex, American Leather Man 2009!
Thank you to Dakota, American Leather Woman 2009!
The American Leather Family 2010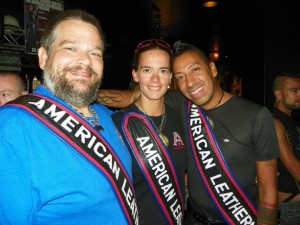 The new American Leather Family for 2010! A special thank you to Dean for allowing Dakota to carry the title of American Leather Woman for 2010 and completing my sash family! And a special thank you to Dakota for accepting the challenge of carrying the sash for a second year!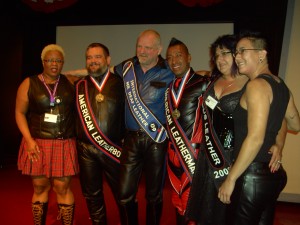 IMsL 2010, ALb 2010, IDF 2009, ALM 2010, Ms International Olympus 2009, IMsL 2009